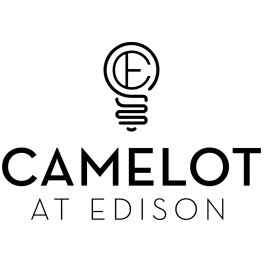 Your Review
Submit a Review

Resident Reviews
|Recommended: YesClean, peaceful, diverse and fun. Welcome Home — I've been here since March 2020 and it's been very peaceful and a real pleasure to be part of such a diverse and accepting community. All shopping, recreation major transportation is conveniently located within 5 minutes from the community. A walking running trail is just outside the community perfect for a morning walk or run. I'm really enjoy my stay. In addition, the staff keeps everyone informed with regular notices and newsletters. It really is a pleasure to live here
|Recommended: YesExcellent — Great pleace to live
|Recommended: YesThe property considered providing a quality of life for all members of the family young and old. Apartment came with cordless blinds for child safety,All common areas are cleaned twice monthly.Property staff i.e. Nick, Adam are great — Come live worried free at Camelot
|Recommended: YesBest place to live — Just moved here about a month ago and I must say I am in love with this apartment and this location. The staff is amazing and always so helpful. The complex is quiet and always clean. Everything is just great
|Recommended: YesLove it — We love living here The apartments are spacious and pretty. The staff is excellent. The only downsides are parking and highway noise. If you don't have a private garage then you may have to walk across the community, but hopefully that gets better after construction is done. We can also hear the highway noise, but once you get used to it it's not so bad.
|Recommended: YesNo regrets. Love it here — I have no complaints, this is a great development and the apartments are beautiful. Location is great, close to Metuchen, Staten Island, and all the major highways, which was important because I work in outside sales. Also, the Middlesex Greenway is next to the complex, which is good for walks and bike rides. I've lived here for 4 months, and so far I have no regrets
|Recommended: YesExcellent place to build a home — Stephanie and Nick has been very supportive, helpful and attentive in response and ensuring a smooth stay at Camelot. Place is very well maintained.
|Recommended: YesThis property is clean, quiet, friendly, and great. — I believe that the Camelot is a great place to live. It is safe, clean, and quiet. I had no issues with moving in. Overall, I had an excellent experience.
|Recommended: YesFabulous home for small family, modern, and excellent location. — The office staff is truly amazing here they have made us feel so welcome from Day1 They have gone out of their way on so many occasions to make things easier for me and my family. Stephanie and Nick go above and beyond for their residents The maintenance staff are wonderful as well so professional and friendly and always get the job done quickly. We are very happy here and hope that it stays this way for a long time The location in my opinion is perfect as it is right next to the Middlesex Greenway which is perfect for a lil bit of nature and fresh air. I love that Menlo Park Mall is basically right off the exit. The playground area is awesome for the kids it even has the soft padding so the kids won't hurt themselves if they fall. I highly recommend Camelot
|Recommended: YesVery Easy — It was very easy to make an appointment and come in to view apartments. We were helped immediately and picked out our unit super quick Happy with the process and move in time
|Recommended: YesI love living at the Camelot — First of all, the design of my apartment is everything I was looking for Clean and modern. All of my guests are always impressed by the look and quality. I must say, the parking availability is a huge plus The staff at the Camelot are all very attentive, they always respond to my emails very quickly and someone is always available to answer the front desk phone. The community is kept very clean. The only thing I would point out is noise, I can hear my neighbors always walking around the upstairs which isn't so great. Other than that, I would definitely recommend to a friend
|Recommended: YesVery nice property — Me and my wife is glad that we moved here and we would recommend to family and friends.
|Recommended: YesBeautiful peaceful pleasant environment makes me feel safe people are very nice — everyone is helpful and kind. the rooms are spacious. accepting pets was important for me.
|Recommended: YesAmazing location and property — Could not have asked for a better renting community. New sleek appliances. Great amenities. Great location.