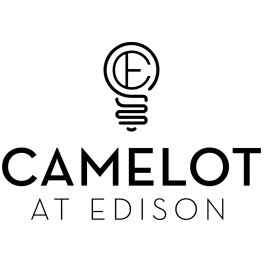 Your Review
Submit a Review

Resident Reviews
|Recommended: YesFeels like Home — I love living here. The apartment is beautiful and it's a great layout.
|Recommended: YesGreat place to live — Very comfortable Clean Easy and fast access to Rt 1, 287, Parkway.
|Recommended: YesThe price is better than any other complex in the area for what has to offer. Everything about this place is 10 stars Maintenance and leasing office actually care Wow, Don't get that anywhere anymore
|Recommended: YesHidden gem — Right price for what is to offer than any other complex in the area. Camelot is a hidden gem in Edison. The proximity is well maintained. The maintenance staff acts quickly on your requests and completes The leasing staff is very helpful and there for you. No other complex compares when it comes to that. Love everything and have no complaints. 10 stars
|Recommended: YesOverall nice place to be — Well worth the money. Nice staff clean environment. Very helpful
|Recommended: YesAwesome Place to Live — We have been living here for a few months now and absolutely love it The apartments and grounds are super clean, everyone is friendly, and the town is great. Definitely an awesome place to live.
|Recommended: YesProperty is excellent — Love the apartment and amenities, especially having the laundry facility in my apartment. The grounds are well kept. It would have been perfect except for the noise level from the highway, especially at the wee hours at nights.
|Recommended: YesI think the property is an excellent place to live. — Living at Camelot at Edison is a no brainer. The community is very quiet, the apartments are excellent, and the staff is amazing. I would highly recommend to anyone.
|Recommended: YesLove this place — This is a nice quiet place. Great stuff. Only problem is wish they had three bedrooms. I don't really hear the neighbors. smoke alarm here and there. But I do hear my child when he in the living room and I'm in my room. Beautiful inside and outside, feel like I live in a hotel
|Recommended: YesGreat apartments with solid amenities. — The apartments themselves are beautiful. The grounds are kept super clean. Maintenance issues solved almost immediately. Staff is extremely friendly and helpful. Can't even hear my neighbors when they're not in the common stairwell. Amenities are kept clean and always available.
|Recommended: YesLove living here — This is our first time living in an apartment so we were not sure what to expect noise wise, but it is very quite. We do not hear anything from apartments next to us or below us.
|Recommended: YesNice place — Nice place. Nice staff. Only complain is the parking availability.
|Recommended: YesGreat Apartment — Recently moved in love the new place A clean and well-maintained property. I had a great experience from the beginning with management being very helpful, especially Ashley. A recommended place for sure.
|Recommended: YesClean, spacious, well constructed, nice designs — Nice apartments wished there was an elevator specially if you live on the 3rd floor but everything else nice, well organized, Maintenance respond quick overall great place to live.